Vision
To be a research oriented law school aiming to acquire excellence in teaching, research and community service in tune with the Code of Ethics of the legal profession.
Mission
Mission of the School of Law is to provide every student with an organic environment suitable to achieve his/her goal with strong emphasis on personality development and to offer resources to gain quality education.
Dean Message
Hindustan School is not just another law school but also a place to produce rich, vibrant legal community. We are thoroughly committed to excellence in teaching and delivering advanced legal knowledge. In our school, we prepare our students for professional legal challenge they face in future. Our clinical courses in the program exposes the students to the practical training of the legal profession. Our law courses will focus not only on learning legal rules, but also on understanding how those rules operate in the real world. Most of our faculty members have advanced degrees and substantial experience in academia. Our approach to legal education is theoretical, practical, job orientated and compelling. In our law school, you will experience the rigours of the courses in a wide range of specialized legal fields. We look forward to being part of your future success.
-Dr. V.L. Mony, M.Com LL.M, Ph.D, LL.D
About
About HITS
Why School of Law
Eligibility
MoU & Collaborations
Placement
Academic Contributors
Advisory Committee
Fees Structure
LSAT-India Admission Test
About HITS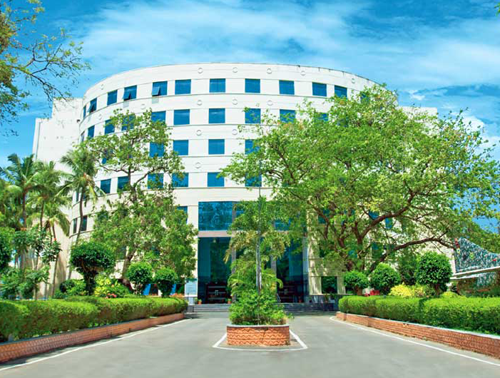 Hindustan Institute of Technology and Science is one of the leading Universities in India with an excellent academic and research standing. The Institute boasts of several accolades such as NAAC Accreditation with 'A' grade, NBA Accreditation and BRICS Ranking to name a few.
HITS as its popularly referred to, is one of the most sought after engineering institutions in India. It is reputed for its highly qualified and experienced faculty, excellent infrastructure facilities, curricular and co-curricular activities and sports and recreational facilities.
Why School of Law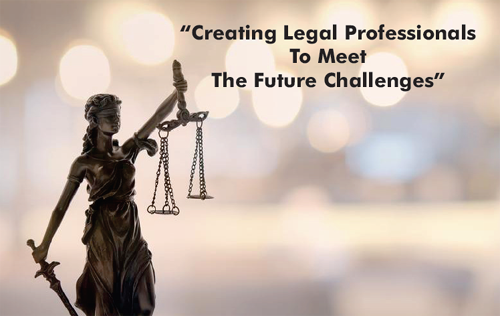 The School of Law is a pioneering School envisaging the goal of achieving excellence in imparting legal education through exemplary teaching and learning methods.
Hindustan Group of Institutions offers wide ranging courses in Engineering, Science and Technology, Management and Social Sciences. With the ever changing dynamics of legal education, the interface between technology and law forms an interesting area to explore. Law and technology are two distinct areas for discussion, and both are not connected in such a way that no discussion is complete without acknowledging the other. The future of legal profession must largely depend on the role of technology which takes to shape and enhance it.
The School encourages interdisciplinary and multidisciplinary approaches to learning through its unique and dynamic curriculum and diverse teaching methodologies along with excellent infrastructural facilities to aid the all-round development of the students.
The School is headed by Professor Dr. V L Mony, eminent Professor of law, spanning a career of more than two decades. His rich and diverse experience is an asset to the institution. The School boasts of faculty having PhD with expertise spanning over various areas of law.
Eligibility
B.A., LL.B (Hons.) / B.B.A., LL.B (Hons.)
+2 with minimum 50%
CLAT / LSAT score
Group Discussion / Personal Interview
Graduation in any discipline with minimum 50%
Group Discussion / Personal Interview
50% Marks in LL.B / B.A., LL.B / B.B.A., LL.B / B.Com, LL.B / its equivalent qualifications.
Merit cum means scholarship up to 40% will be offered based on CLAT/LSAT/+2 Scores.
MoU & Collaborations
MoU with Chicago-Kent College of Law:




An MoU has been signed with the Chicago-Kent College of Law, Illinois Institute of Technology, for the students to pursue their 2nd Semester at the Chicago-Kent College of Law provided for the student who have successfully completed their 1st Semester with a minimum of 14 academic credit hours of course work at Hindustan School of Law and fulfilled the requirements by Chicago-Kent College of Law.

MoU with M/s. Surana and Surana, International Lawyers:




MoU Signed with M/s. Surana & Surana, International Lawyers for strengthening Legal Education and also to engage in Legal Consultancy, Advice and Allied Services.
Placement
Hindustan Institute of Technology & Science provides an environment that fosters not only the intellectual but also the overall personality development to its students. Personality Development Workshops are organized in the University for all enrolled students with a view to equip them with the necessary soft skills required to beat the stringent selection process and emerge successfully in today's competitive world. The students are exposed to intensive training for acquiring Communication, Motivation and Leadership Skills. They gain essential inputs in goal setting and team building. They also undergo Case Study Analysis, Extempore, Group Discussion and Personal Interview Session. More than two thousand students of pre-final and final year undergraduate and postgraduate programs are benefited from these workshops every year. The University considers training and placement as its key duties to every student who enrolls with the University.
The Placement Office of the University provides equal opportunity to all enrolled students to:
Attend campus interviews conducted for leading companies.
Do In-Plant Training
Prepare the students to excel in Aptitude Test, Group Discussions and Interviews
Academic Contributors
The School of Law envisages to bring out the best in the students and our faculties are its strength spanning diverse and rich experience in different areas of Law.
Prof. (Dr) V.L. Mony, M. Com, LL.M, MBL, Ph. D, LL. D - Dean Law Faculty
Dr.K. Pandiraj, LL.M, M. Phil, PhD - Associate Professor
Dr. Sree Latha, LL.M, PhD - Assistant Professor
Prof. C. Robin – Former Principal Madras Law College, Director of Legal Studies, Government of Tamil Nadu
Advisory Committee
The School of Law has constituted with an Eminent Advisory Committee comprising of legal and academic luminaries in the field of law, whose advise will be useful for the functioning of the Law School.
Hon.Justice Kurian Joseph
Prof. Faizan Mustafa, Vice Chancellor, NALSAR, Hyderabad
Prof. Bhatnagar, Vice Chancellor RMNLU, Lucknow
Prof. Dr. S. Siva Kumar, Former Law Commission Member
Prof. Ashok Patil of NLSUI, Bangalore
Prof. Shantakumar, Vice Chancellor, GNLU, Gujarat
Prof. Dr. Bhagirathi Panigrahi of Berhampur University Odisha
Fees Structure
S.No.
Programme
1st Year
2nd Year
3rd Year
4th Year
5th Year
1
B.A. LL.B (Hons.)
2,22,500
2,13,000
2,13,000
2,13,000
2,13,000
2
B.B.A. LL.B (Hons.)
2,22,500
2,13,000
2,13,000
2,13,000
2,13,000
3
LL.B
1,86,500
1,77,000
1,77,000
---.
4
LL.M
1,88,000
5
LL.M in International Law Dual Degree
Contact office for more information
LSAT-India Admission Test 2020
HITS is the Founding Member of LSAC—Global Law Alliance.
HITS accepts LSAT—India™ scores as part of the selection process for admission to the [Insert course details i.e. BA. LL.B/BBA LL.B/LL.M whichever is applicable].
Register online for the LSAT—India™ 2020 entrance test by logging on to www.discoverlaw.in
HITS will award the top LSAT—India™ 2020 test scorer a Scholarship for an amount equivalent to the tuition fee for one academic year.
To promote quality, access, and equity in law and education worldwide, LSAC Global will offer two scholarships:

Courses
UG Programmes
B.A., LL.B (Hons.) - 5 Years
The School of Law offers the Five Year integrated B.A., LL.B (Hons.) course which caters to the dynamics of interdisciplinary approaches to learning and skill acquisition. The course would entail a broad curriculum of multifarious disciplines including subjects like Political Science, History, Economics, English in addition to core subjects of law.
B.B.A., LL.B (Hons.) - 5 Years
Through a combination of courses in Business Administration and Law, the B.B.A., LL.B (Hons.) program offers to cater to the current trends in market wherein students would be enlightened on facets of corporate governance, finance management, investment and competition to name a few arenas.
LL.B - 3 Years
The School offers a three-year LL.B course designed to enrich and cater to the needs of professionals from other disciplines by introducing them to the world of law and thus presenting to them a myriad of opportunities.
** Apart from the theoretical training, the students will also have the opportunity to hone their skills through an array of clinical training program inculcated as part of the broader course curriculum. The course has been designed and structured in consonance with the curriculum guidelines as approved by the Bar Council of India.
PG Programmes
LL.M in International Law (One year- 2 Semester Course)
One year LLM Course on the topic of International Law was approved by the University for commencing the classes. An agreement was signed with Kent Chicago University by Mrs. Anita Kurg, who is the Dean of the Kent Chicago University. It was decided that after one Semester in India, the students opting Kent School of Law can pursue their course at USA and get a degree of Kent Chicago. Students pursuing course at Kent need to have their eligibility for language test and need to meet their costs of tuition and living costs at Chicago Kent. The process will be facilitated by Hindustan School of Law with a proper recommendation of payment on completion of prescribed formalities in India. Those who want to complete two Semesters in India will get Hindustan University Degree for LLM, For getting dual LLM Degree from Kent and Hindustan, student need to complete one more Semester after coming from Kent after the completion of the First Semester.
Similarly, students who complete 3 years of LL.B or 5 Year Integrated B.A., LL.B (Hons) or B.B.A., LL.B (Hons) Course and can do one Semester Exchange program at Chicago after the Completion of 3 & 5 Years, such student shall be also entitled to get LLM Degree after one Semester from Kent Chicago University. Simple Semester Exchange Program for LL.B students are also possible subject to the conditions of the University.
https://www.kentlaw.iit.edu/faculty/edward-harris
Facilities
The School offers state of the art classrooms with the latest equipment and technology to aid teaching and learning.
The school boasts of a modestly furnished and efficiently equipped moot court Hall and a seminar hall for clinical training programmes that would foster great debates and discussions igniting young minds.
Hindustan School of Law has subscribed to all Indian & foreign Law Journals. The Law school library is an abode to an exclusive collection of books, journals, case commentaries, reports, handbooks, legislations, multi-volume treatises on specialized law subjects, case law digests and tabloids.
In addition to the wide range of literature that the library holds, the School of law subscribes to a number of online resources and databases such as WestLaw, Heinonline, Jstor, WestLaw, Manupatra, SCC Online to name a few.
The School of Law is in the process of entering into MOUs with several Academic and industrial partners with a view to collaborating, cooperating and working towards creating a better future for the Young minds of tomorrow.
The campus is green environment friendly campus that have in house residential facilities for students by offering them hostel accommodations with all the requisite facilities. There are separate hostels for boys and girls within the campus
The students have access to a wide range of recreational facilities such as outdoor and indoor sports, literary and dramatic clubs encouraging all round development.
Articles/Views
DATA PROTECTION – Emerging trends and its Human rights Perspectives
Read More
Administrative Office
40, G.S.T Road, St. Thomas Mount,
Chennai - 600 016.
India.
Phone: +91-44-2234 1389 / 2155 / 2508 / 0980
Toll Free: 1800 425 4438
Our Campus
1, Rajiv Gandhi Salai (OMR), Padur,
(Via) Kelambakkam,
Chennai - 603 103, India.
Phone: +91-44- 2747 4262 / 4395
Mobile: 8668093935